In Camera v.2 (so that there will never be another one of me)

for Glob(E)scape, 'Qui Vive?' II Moscow Biennale of Young Art, curated by Darya Pyrkina
with special thanks to Tatyana Dubrovina and Andrey Glasov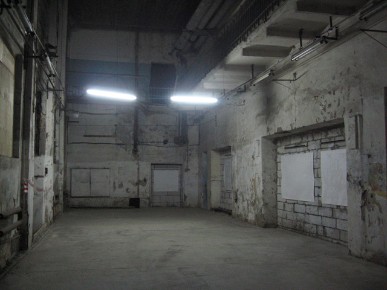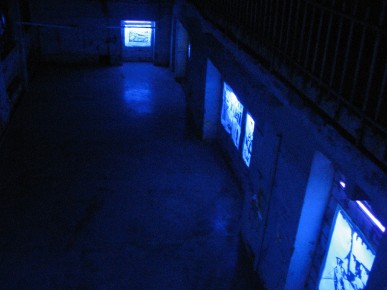 Installation views, Calandri Hall, Proekt Fabrika, Moscow 2010

In Camera v.2 (so that there will never be another one of me) was specially produced for 'Qui Vive?' II Moscow Biennale of Young Art. It re-presents images from the arrest and trial of Andrei Chikatilo, eventually executed for the murder of 53 people, many of whom were children. The details of his acts are difficult to imagine in their extreme violence, yet what is more compelling is the hidden history of his arrest and capture, an investigation hampered by hampered by political ideology (the Soviet government would not recognise serial murder as possible in communist Russia, believing it to be an American phenomenon), but driven by the intense commitment of two men who understood the evidence they were presented with.
Chikatilo was arrested on 20 November 1990. His trial, which began on 14 April 1992, has been described as 'the first great spectacle of the post-Soviet era'. His disturbing legacy of violence coincides with a fundamental political change, and becomes a terrifying lens through which this change can be understood. At precisely this time, South Africa was anticipating its own great change, and I was deeply affected by these images I was seeing in the news media, of a man from a distant country, sitting caged in a court, performing the role of the monster everybody believed him – and perhaps needed him – to be.
I first referred to Chiaktilo's story in a video installation I produced ten years ago, for the FNB VIta Art Now arad. Working with these images a decade later, I am struck by the visual similarity in dress and demeanour of the Russian police and journalists, to images emerging from South Africa at the same time; the conservative uniformity of bureaucracy as the shared fashion fate of two countries isolated from world markets, but on the brink of a critical shift. Seeing images of Chikatilo willingly demonstrating his kill techniques to groups of police and journalists, it is difficult not to recall images of torture demonstrations during South Africa's Truth and Reconciliation Commission. The contexts may be very different, but have come to represent, for me personally, aspects of a shared history of violence.
Kathryn Smith, Moscow, June 2010
*Several of the photographs used as references for these drawings are by Aleksandr Pogotov, sourced from print media. Images sourced online did not include a photo credit.