inasmuch
Niklas Zimmer, Brendon Bussy and Garth Erasmus
Sunday November 14
16h30 for 18h00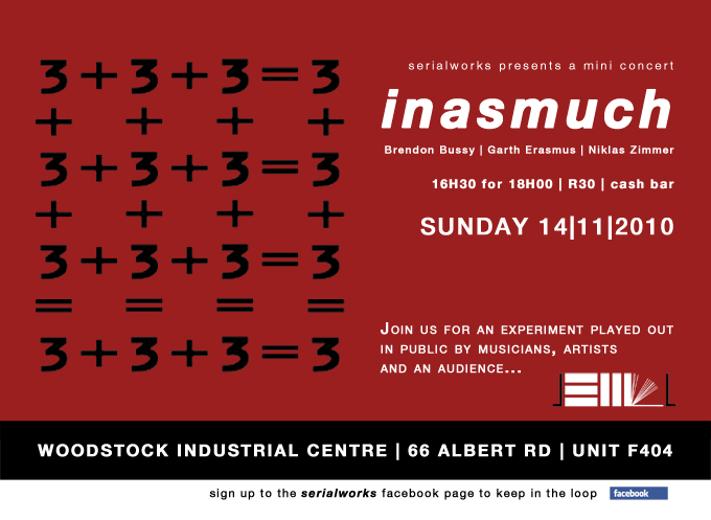 a mini-concert experiment in sound, art and audience
Mbira attacks, drums counter and mandolin returns provide an unexpected and wholly spontaneous encounter between three seasoned improvisors using drums, saxophone, mandolin, African instruments and surprise.
A limited edition, live recording will be available to take away on CD on the night.
Brendon Bussy (mandolin and electronics) is a composer, electro acoustic performer and artist. He promotes unconventional approaches to sound making through the New Old Old New project. In 2003, he released Diesel Geiger (Open Records). www.brendonbussy.co.za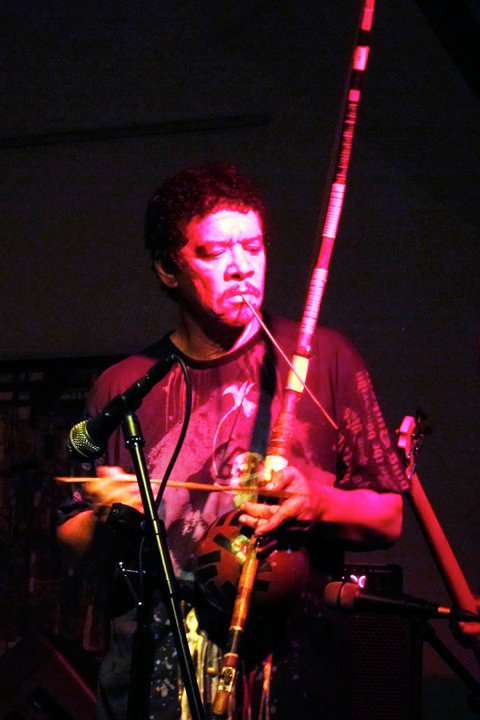 Garth Erasmus (saxophone/handmade strings) is a painter, instrument maker and musician. Since 1999 he has performed most often with Khoi Khonnexion, and frequently collaborates with the poet Malika Ndlovu as well as the dancer/choreographer Jacki Job and the free jazz outfit Riempie Vasmaak.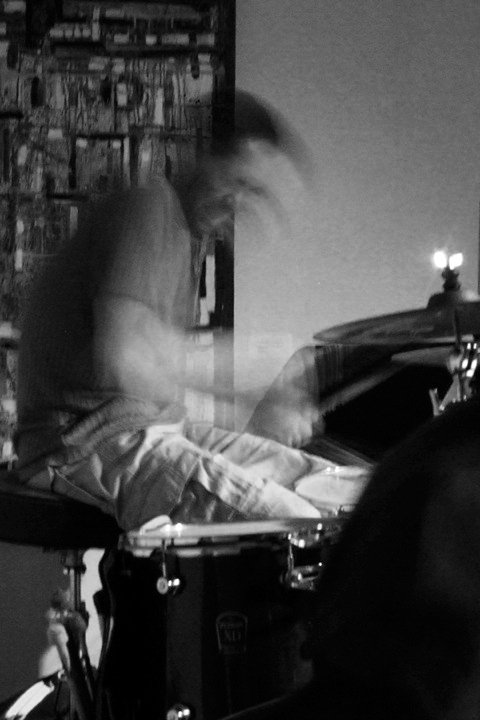 Niklas Zimmer (drums) is a German-South African artist and musician working in photography, sound and performance. As a progressive percussionist, he has collaborated with James Webb and Brydon Bolton. He is founder of the Upland07 music label. www.upland07.com
Francis Burger The indulgence and exhaustion of the meaningless voice
Thursday November 11, 18h30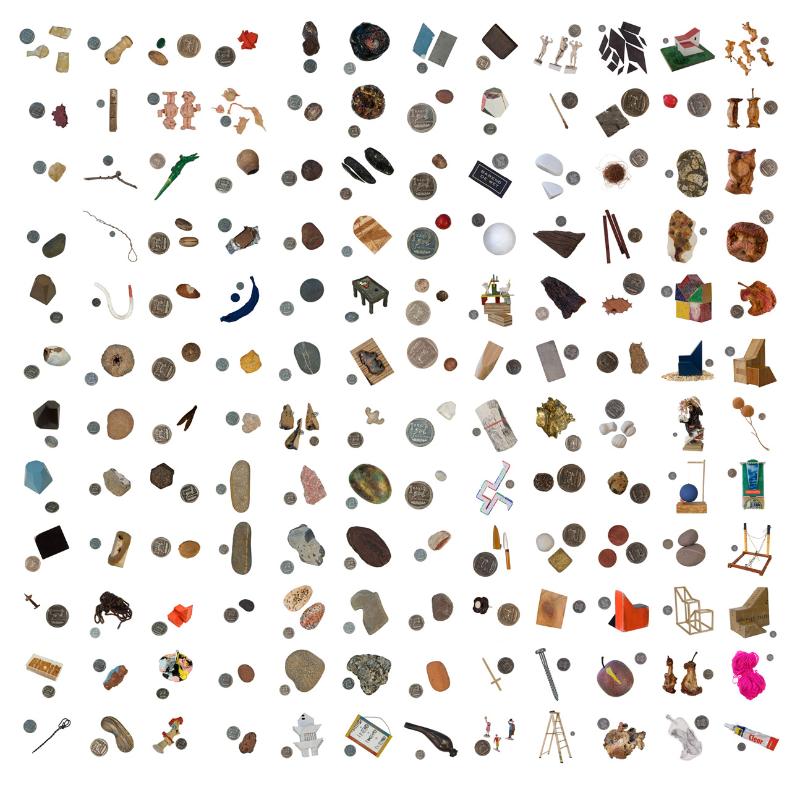 The indulgence and exhaustion of the meaningless voice is an MFA project completed at the Michaelis School of Fine Arts in collaboration with Douglas Gimberg, Christian Nerf, Anja de Klerk, Josh Ginsburg, Barend de Wet and Ryan van Huyssteen amongst others.
It is a loosely collated assemblage of utterances accumulated through a critically reflexive, studio-based and collaboratively oriented research practice. Borrowing and appropriating orphan thoughts from critical theory to philosophy to psychoanalysis and contemporary art theory, the resulting collection was reduplicated as an index and a chronology and is now housed in its entirety in a wooden box.
Having begun with the aim of developing a method or mode of practice that could sustain itself beyond the parameters of a brief, whether self or otherwise produced, the project is primarily interpretable as a chronicle of this process. Indulgent, exhausting, and often embarrassing, it is nevertheless a document of what has been done. In spite of its various weaknesses the redeeming feature of the project is that it remains properly experimental, the logic of which values failure and success on an equal level and takes what it can from each.
As a mobile and self-sustaining exhibition space, the box exists currently as a launch pad for an additional discussion of its motives and strategies – some of which have emerged as practical propositions.
/ + \ = X
a project curated by Spunk Seipel and Christian Nerf
I contend that most people, criminal or otherwise, consciously/subconsciously regard aesthetics as the dominant physical and metaphysical value of existence [...] Only the compensatory delusions of theory attribute moral and ethical values to a patently indifferent universe. Ian Brady
/+\=X could be described as a nothing that relies on a something. It could also be seen as 8 slashes. It's not a question of joining the dots.
Seipel (Berlin) and Nerf (Cape Town) have acquired work to fill space; photographs, paintings, sculptures, live performances and things that want to be part of your annals. What you choose to see in the few hours that /+\=X exists is what you get.
On a superficial level /+\=X will provide a cacophony of audio and visual keywords that make one smile and move one's head. If you choose to dig deeper you will find a bigger hole. Anyhow, there will be a how to, a what the fuck, a cash bar and secure parking behind the building.
Art doesn't speak unless spoken to. Marlene Dumas
Over 70 works have been selected for /+\=X including stuff by Nobuyoshi Araki, Rubens de Carvahlo, Robert Hodgins, Orlan, Robin Rhode, Nontsikelelo Veleko, Barend de Wet, Juergen Teller, Wolfgang Tillmans, Ed Young, Uwe Jonas, Sophie Brown, Thomas Ruff, Kristofer Pateau, Phillip Raiford Johnson and something special selected by Stacy Hardy
With serialworks, I would like to redirect focus towards first encounters with art; that is, to encourage discussions around practice and studio research, and away (somewhat) from the stylistic conventions of display that tend to dominate our encounters with art in the various evocations of the 'white cube'. Kathryn Smith
serialworks along with Seipel and Nerf would like to thank all the collectors and artists that have allowed us to show their work and also a special thanks to those who will perform for us. Viva Et Cetera Viva
PROJECT 35
screening and discussion
Saturday, February 20
19h30 for 20h00
Kathryn Smith, director serialworks, and Susan Hapgood, Director of Exhibitions, iCI (Independent Curators International, New York) discuss Project 35, a new evolving exhibition of video works selected by 35 international curators for ICI.
A selection from the first issue of the series will be presented, featuring work by artists Robert Cauble (selected by Raimundas Malasauskas), Guy Ben-Ner (selected by Mai Abu ElDahab), Kota Ezawa (selected by Constance Lewallen), Dan Halter (selected by Kathryn Smith), Tuan Andrew Nguyen & Phù Nam Thuc Ha (selected by Zoe Butt), Wanda Raimundi-Ortiz (selected by Franklin Sirmans), Edwin Sánchez (selected by José Roca), Yukihiro Taguchi (selected by Mami Kataoka), and Zhou Xiaohu (selected by Lu Jie).
For Project 35, each curator has been invited to select one artist's video that they think vital for contemporary art audiences across the globe. The result heralds the new decade with an eclectic compilation of works thatreveal the global reach that video has achieved as a contemporary art medium today.
Project 35 is being launched this month at the Saint Joseph College Art Gallery (West Hartford, US), and will also be presented at the Goldie Paley Gallery at Moore College of Art and Design (Philadelphia, US); Washington Pavilion of Arts and Science (Sioux Falls, US); William Benton Museum of Art (Storrs, US); LAXART (Los Angeles, US); San Art (Ho Chi Minh City, Vietnam); Press to Exit Project Space (Skopje, Macedonia); and the NEXT Art Fair (Chicago, US), with many more locations to be announced.
Presented in partnership with VANSA Western Cape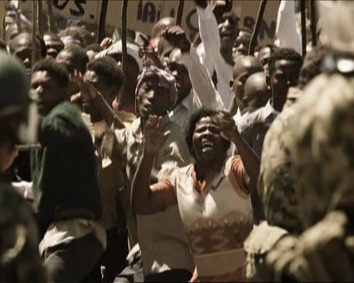 Dan Halter Untitled (Zimbabwean Queen of Rave) 2005, 3'33"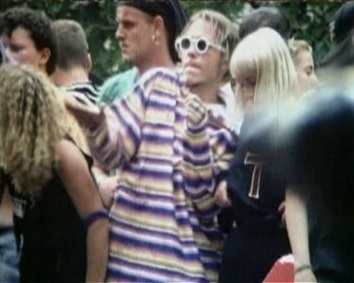 Emmett Walsh Bastard Gum: A Natural Monologue
Saturday February 27 at 18h00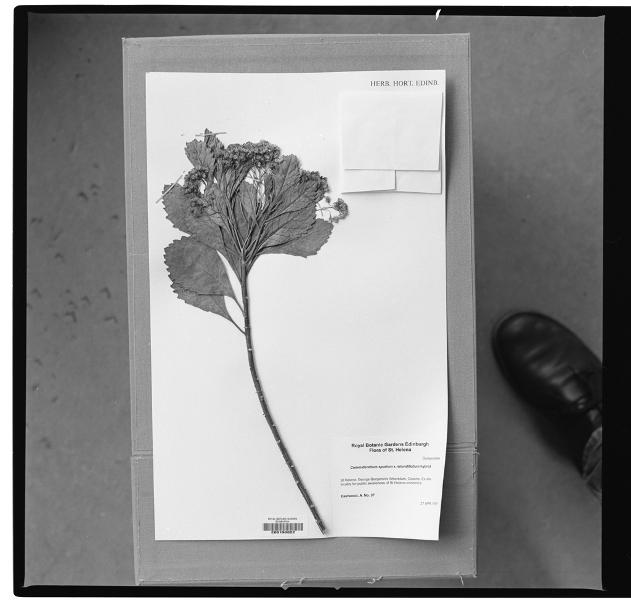 Commidendrum spurium x rotundifolium hybrid, 5, 2009 / Photograph by Tor Jonsson
'It is precisely universal gravitation that makes the skills of the acrobat or aerialist both possible and meaningful. The levitation of our dreams confirms the gravity of our wakefulness.'
Having just read this quote from an extract of A Pentagram for Conjuring the Narrative by Hollis Frampton, my attention was drawn to the entrance of the room, just below the apartments electrical fuse box. A pair of opaque brown lizards - who have been keeping me company most evenings this week - became entangled in a vertical bout of coital chase. The slightly smaller male seemed to latch its mouth on to the females neck or shoulder area, if these physical distinctions are made for lizards. Attempting to hug his body close to hers, the male is slowly eluded by the calm female, who moves in sporadic circles, away from his hind advices - always maintaining a counter-clockwise direction. The two freeze in motion, a ritual is quickly becoming apparent. The male's tail begins a side-to-side swipe motion, which is broken down into individual jumping frames, as if being manipulated through a projector whose spools are not working fluidly, instead strobing every second beat. Around and round they go, gripping toes to painted wall, resistance against plopping to the ground. Eventually, after thirty minutes of close scrutiny, I leave the room, turning the lights off as I go. I suddenly feel embarrassed for my prolonged eavesdropping.
-Extract from Bastard Gum: On the Nature behind Species, 2010.
The project Bastard Gum begins with a recital of the perambulations of a botanical investigator who 'no more knows his destiny than a tea leaf knows the history of the East India Company'. As he searches out the archival remnants of the extinct Commidendrum rotundifolium tree of the island of St Helena - charting mineral monuments along the Water of Leith, and delving into the hidden tombs of the Royal Botanic Garden Edinburgh - the narrator contemplates the repercussions of imperial expansion and its manias for 'wonderfully curious little Flora'. Journeying along the defunct Eastern Trade route to question the paradoxical urge to conserve endemic plant species from the threat of natural invaders, whilst building an airport to force a self-sustainable future of tourism on this "fragment from the wreck of an ancient world", the white-suited individual aims to speculate on the ingrained ties of imperial hybridisation.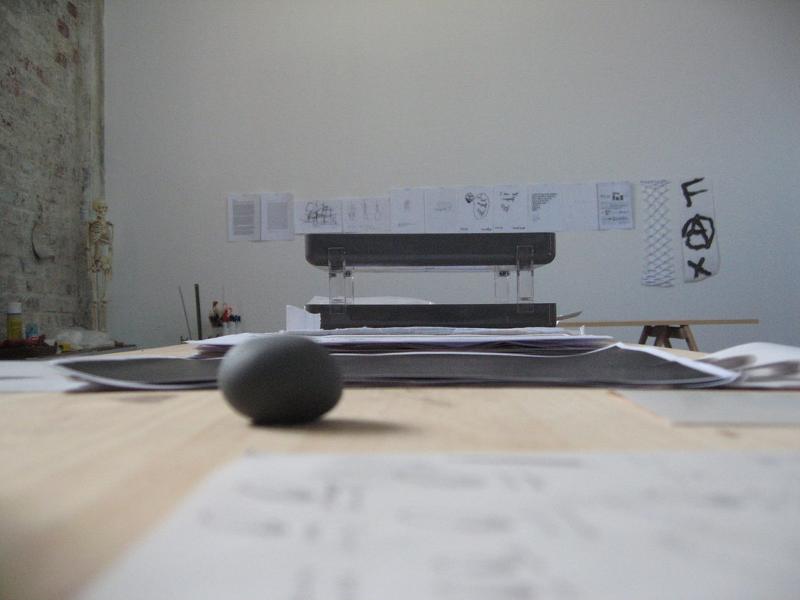 Interested invitees and friends gathered at serialworks to produce drawings and texts to introduce into the small, live global fax network created between 14h00 and 17h00 EST (20h00 and 23h00 CAT). Additional hubs at Kadist Art Foundation, Paris; Platform Garanti, Istanbul and Museo de Arte Carrillo Gil, Mexico City participated in the event.
Presented in partnership with Independent Curators International and The Drawing Centre (NYC) in response to the exhibition FAX at The Drawing Centre, curated by Joao Ribas (April 17 – July 23, 2009).
An informal gathering for visiting artist Bili Bidjocka, prior to the opening of his Goodman Gallery show FICTION #1: The Autobiography without Form of Bernardo Soares. To mark the occasion, Gimberg/Nerf presented a reconsidered fragment of their project One More Day to Regret/Escape to Robben Island (2008 – ongoing).
December 12, 2009 - February 28, 2010
Iziko South African National Gallery
Dada South? presents a collision of artistic strategies and forms that reflects the impact of the Dada movement on South African art practice. The exhibition presents both original Dada artworks and works conceived and enacted in the spirit of Dada, which seek to question the conventions, values and function of art in a troubled society.

For the first time in South Africa, historical Dada works and publications by Marcel Duchamp, George Grosz, Raoul Hausmann, John Heartfield, Hannah Höch, Man Ray, Hans Richter and Sophie Täuber-Arp are assembled for exhibition alongside works and objects by South African artists including Jane Alexander, Walter Battiss, Willem Boshoff, Candice Breitz, Kendell Geers, Neil Goedhals, Wopko Jensma, Robin Rhode and Lucas Seage.

The juxtaposition offers two important opportunities: to reconsider the significance of non-western cultures in Dada practice; and to consider an alternative history of resistance in a culture of isolation and repression in South Africa - one that is strongly related to 'resistance art', but which deviates into forms that are less didactic, and more eclectic and experimental.

In bringing together these lesser-known histories, Dada South? encourages new vocabularies for South African art.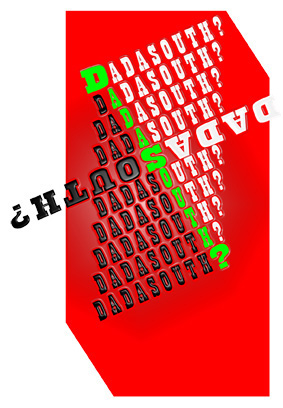 The exhibition is presented by the Goethe-Institut Johannesburg and Prohelvetia Swiss Arts Council, with the additional support of BHP Billiton; Culturesfrance; educentric; the Embassy of France in South Africa; the Faculty of Arts and Social Sciences, University of Stellenbosch; Institut für Auslandsbeziehungen; Institut Française d'Afrique du Sud; Iziko South African National Gallery ; Jack Wellsted & Co., Mondriaan Foundation; National Arts Council of South Africa; serialworks; and generous private donors.